The Innovation Platform spoke to Charles Maury, Chief Design Officer of ZEVx, about the organisation's goal to electrify light- and medium-duty fleet vehicles, and the future of fleet electrification.
ZEVx Inc. is on the path to becoming a leader in electrification for light and medium-duty fleet vehicles. Focusing on removing the barriers to accelerating electric vehicle (EV) adoption within the commercial market, the company is developing e-mobility battery pack and powertrain solutions to produce the most energy- and economically-efficient electrification kits for commercial fleets.
ZEVx is creating solutions for battery and fleet electrification management, working with partners to ensure a carbon footprint reduction and energy optimisation. To learn more about the work of ZEVx, The Innovation Platform spoke to Charles Maury, Chief Design Officer of ZEVx Inc.
What is the company's background and what are its key objectives?
The company was founded in March of 2020 by the Maury family, including CEO Carolyn Maury, President James Maury, and Chief Design Officer Charles Maury. The family believes there is an opportunity to revisit how commercial EVs are produced and how electrification solutions can be developed to enable fleets to go electric faster, and that the future of fleet electrification can create a new ecosystem focused on accelerating commercial EV adoption internationally.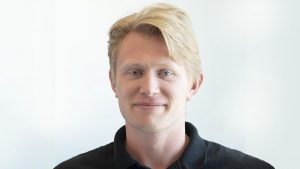 One of our tier one powertrain suppliers enquired about a solution that would electrify fleet vehicles within the Class 2b-4 market, such as vehicles reaching the end of their lease and warranty, vehicles that have hit their mileage limit or certain criteria to be traded in, vehicles requiring upfitting, or new (purpose-built) vehicles that do not have an electrification counterpart. Our technology promotes a sustainable lifecycle through fleet mobility transformation, offering a path to electrification without compromising current assets or offering solutions not presented by original equipment manufacturers (OEMs).
We took on the task last year, starting with the Mercedes Benz Sprinter series, with an electrification kit product offering for large fleets using the vehicles as last-mile delivery. Over a period of eight months, we designed and produced a 62-kilowatt hour battery pack, as well as a new drive train for rear-wheel drive (RWD) applications, that can be integrated by authorised and certified third-party service centres within an eight-hour conversion cycle. We took the approach of maximising product aperture within fleets by making the pack compatible with multiple vehicle platforms (Ford F250-F450 and E350-E450). Within 30 days of product release, we have created a sales pipeline with bookings stretched into 2023 (supply chain constrictions being the blocker to achieving maximum electrification kit capacity).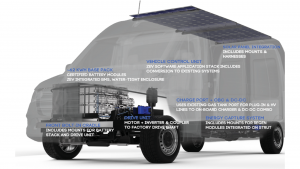 We are huge believers in a partner ecosystem and having an open software platform where information can be shared regarding an EV's performance, to assist people with their fleet management capabilities. This enables electrification (our kits and other OEM platforms) to come to market faster and quickly educate and conform to existing fleet infrastructure and fleet management systems. This also enables faster adoption within fleets and enhanced intelligence with an open software network, providing drive cycle data to customers requesting additional applications/services to build on top of fleet management systems using data from regional fleets (not just their own).
ZEVx's ATHENA Platform is essential to the company's transition to deploy products at high scale. How does it work?
Our fleet electrification products are made up of several key unique attributes that enable scale, optimal efficiency, and enhanced data services for fleets. The electrification kit foundation originates from the battery management research that was conducted by ZEVx Chief Scientist Dr Arunachala Kannan at Arizona State University and the powertrain design patent by ZEVx Chief Technology Officer, Damon Kuhn. We have spent a tremendous amount of time looking at the entire battery management piece as a platform, focusing on the ability to take all aspects of energy that can be refined from the vehicle, including the thermal management system, pack level energy density and volume, and overall system costs for higher fleet adoption rates with high levels of ROI.
In addition, we have power management capability which allows for the internal management of the vehicle and increases operational efficiency. This incapsulates the enhanced vehicle intelligence mentioned earlier for fleet management, including route optimisation, drive cycle power consumption minimisation, and optimal charging time offerings for reduced cost and increased power availability from grid architectures.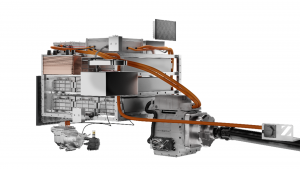 The data accumulation is generated from system connectivity through the Controller Area Network (CAN bus), and the key to ultimate kit assimilation within existing vehicle functions is that we combine our integrated powertrain systems and existing vehicle and body control unit so that the platform can operate under existing internal functions and drive/operate as it did with an internal combustion engine. Our software abstraction layer is key to product deployment and kit integration across all platforms. This abstraction layer creates the same APIs and data sets for fleet managers for all platforms supported by the kit (defined by geometrical constraints). This enables fast adoption for large fleets with multiple vehicle platforms required to go electric.
The final part to ATHENA – electrification kit – adoption and deployment is the horizontal infrastructure plan our company has taken through partnering and training with large automotive fleet service providers that are transitioning from supporting ICE fleet services to EV. ZEVx is enabling these third-party service providers to act as an integrator and/or field service provider, enabling regional service and support for large fleets requiring extremely fast turnarounds and rapid operational constraints. Regional service providers can generate higher revenue numbers by being a certified ZEVx ATHENA integration franchise by converting these fleet vehicles by charging (extremely high margin) labour for the integration and or service/maintenance requirements for EV components or existing body/chassis components on the vehicle that ZEVx does not tamper with from the original equipment manufacturer (OEM). ZEVx is on track to enable large regional fleet locational service providers within North America and Europe to deploy ATHENA electrification kits, integrate, and service.
How are you committed to a more sustainable future?
We want to accelerate EV adoption within the commercial fleet space. The electrification market has voided Class 2b-5 vehicle platforms and is not scaling with the requirements of many fleets within the industry. With our business model, we believe that ZEVx is generating a sustainable acquisition model for fleets looking to extend current operational assets that have a footprint of emissions through the production of its existing parts (body panels, chassis, interior materials, etc.). The idea of having an adaptable electrification powertrain to conform and meet geometric requirements of multiple platforms, to truly convert a fleet to an accumulation of EVs, is what sets us apart from the rest of the electrification market.
In addition to the conversions and reduced emissions from smaller manufacturing footprints, one of our strategic battery providers and partners, Kore Power, has built a product called Nomad that will take e-mobility recycled batteries (from ZEVx and other applications) and repackage modules into electric generators for static applications. The static applications provide charging for e-mobility charging stations, onsite high voltage tooling for construction, and many other applications.
This continues the lifecycle of our modules used in our ATHENA product and provides valuable use-cases for fleets and other market opportunities looking for zero emission tooling or e-mobility operations. ZEVx has set out a plan by 2030 to be net zero on manufacturing emissions as well, including all production facility power requirements. This is one of the key principals for us as we continue to scale our electrification kit capacity and grow market aperture for platforms supported. We have partnered with Salt River Project (SRP) utility group to install Level 2 charging solutions for many ZEVx parking spaces at the ZEVx facility headquarters in Gilbert, Arizona. This will continue to grow as we install mobile solar charging stations for faculty and guests.
What are the key challenges facing commercial fleets when it comes to buying and servicing their vehicles and how are you helping them to meet these challenges?
We are providing a complete solution when a customer purchases an ATHENA product for their fleet, including initial fleet assessment, coordinating local charging networks and infrastructure requirements, connecting regional certified service centers to fleet managers, integrating ZEVx APIs from drive cycle data into fleet management systems, and obviously the conversion. Charging infrastructure is key for fleets looking to expand electrification operational assets. We are addressing this by working with the Arizona Department of Transportation – the Federal Government is now funding the implementation of electrification stations every 50 miles on Arizona's main highway, for example.
Educating third-party service providers and direct customers is a key component to high rates of adoption within fleet operations due to the significance of asset availability. This onsite training requirement and transitional learning curve to electrification serviceability/high voltage training is a critical component within the purchase of an ATHENA electrification kit. We want to promote regional service and fleet management to our customers, and this requires an incredible service and support organisation, which we have built, and are actively working with customers to provide thorough documentation for integration instructions, etc. Our electrification kit has integration and installation workload as a number one priority, making the install as simple as possible, enabling a larger aperture of labour force to install and service these vehicles.
What does the future hold for ZEVx fleet electrification?
We are currently scaling the ATHENA 1 product line that is compatible with the Sprinter 2500 series, E350 & E450, and F250 – F450. ZEVx will be able to fulfil booking backlog by the end of 2022 and we are focused on tripling capacity for 2023. As we scale, the company's core focus remains on generating a digital twin of the work process and obvious assembly/production methods to make subassemblies and core battery packs. This is beneficial in scaling internationally and allowing third party companies, interested in electrification within their region, to license the production/assembly model and recreate the work process through their own regional assembly plant. Fleet electrification adoption will grow rapidly through these licensing models/opportunities and ZEVx has the solution today that can kickstart that effort in Europe and other locations looking for the fleet transition now and in the near future.
As we scale, we are committed to improving extreme efficiency performance indicators within assembly and integration methods. Currently, our estimated integration time for the ATHENA 1 electrification kit is estimated to be around 12 total hours (roughly 38 total labour hours). I am focused on reducing this to six total hours (roughly 32 total labour hours) to enable large fleets to convert quicker with third-party integrators. With obvious increases in demand and fleet orders, our conversion costs will also reduce dramatically, improving our already massive advantage of 50% cost reduction from our nearest competitors.
Our future is focused on customer and shareholder metrics that will propel the company forward with higher rates of adoption and delivered ATHENA electrification kits. We are growing our platform portfolio with an ATHENA 2 and ATHENA 3 product release coming later this year. We are targeting to support 15 platforms with three core kits, enabling electrification for Class 2b-4 for a wider aperture, and we are supporting all use cases with various range requirements from different fleets. Our future is focused on scale, product quality assurance, and growing internal margins to enable third-party license opportunities to grow internationally and make the future of fleet electrification a success.
###